Happy National Read A Book Day from IRG!
---
Published - Sep 03, 2019
---
Written By: Kari McCaffery, OTR/L, CHT - IRG Physical & Hand Therapy - Edmonds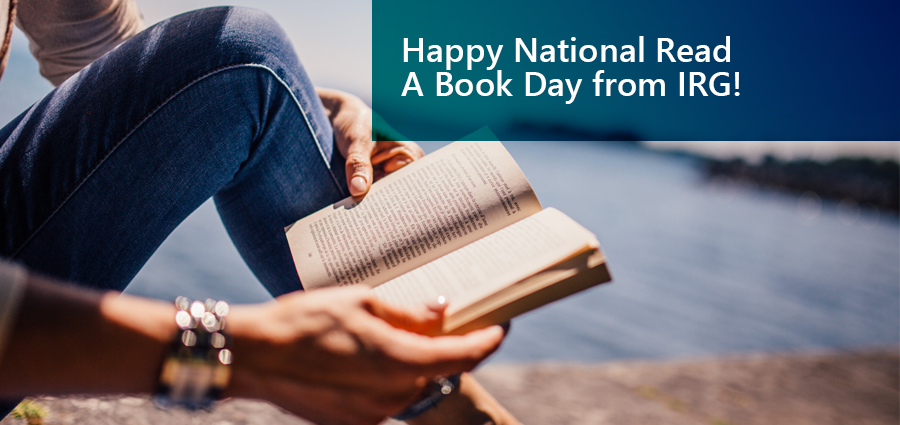 Did you know that September 6th is National Read a Book day! For the avid reader, it isn't uncommon to delve in and get lost in a book for hours. Unfortunately, after this period of time, we may find ourselves experiencing soreness in our hands, arms, shoulders, and neck.
Here are some tips and tricks to keep our reading going, but without the unwanted side effects.
Take breaks
Take a five-minute break every 30 minutes. This allows for your muscles to relax and to readjust your posture. Completion of stretches for your forearms and arms are an excellent idea to complete while taking a break from your book.
Use a stand or surface for support
Utilizing a stand for books and e-readers decreases the pinching demands on the hands and allows the arms to relax. If a stand is not available, simply place a large pillow or cushion on your lap. This will allow for support, while keeping our bodies in a better position.
Sit in a supportive chair
Make sure to sit in an area that provides adequate support to your back, ensuring good posture when reading. Keep your spine in a good, neutral alignment from your neck to your lower back.
Keep your eyes sharp
Make sure to avoid eye fatigue. Look up from your book or e-reader frequently to reduce strain on the eyes.
Whenever you find yourself picking up a book or e-reader, remember these tips to protect your body from unwanted discomfort.
---