IRG Physical & Hand Therapy's 5th Annual Charity Golf Tournament
---
We raised thousands at our fourth annual tournament in benefit of the Providence General Foundation and the Imagine Children's Museum in 2021. Let's make 2022 even better!
---
TOURNAMENT BENEFICIARIES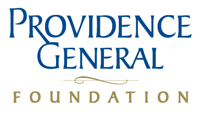 The Providence General Foundation is a non-profit fundraising organization partnered with Providence Regional Medical Center in Everett. The foundation cultivates the charitable spirit of its community by raising and distributing funds in an effort to promote health and wellness, primarily through the programs and services of Providence Regional Medical Center.

The Imagine Children's Museum emerged in 1991 as the result of a grassroots effort to fulfill Snohomish County's need for a place where children and their families could spend quality time together all year round. The mission of the Imagine Children's Museum is to utilize playful learning to enrich children's lives.
---

"IRG's goal is to provide care and support in all aspects of a person's life, including for those who cannot care for themselves. That is why we are so excited to support and donate the proceeds of our fifth annual charity golf tournament to the Providence General Foundation and Everett's Imagine Children's Museum."
- IRG President & CEO Shannon O'Kelley

IRG Physical & Hand Therapy is excited to continue in the tradition of hosting our annual charity golf tournament, featuring prizes, tee box games, live and silent auctions, and more.
---
We are looking for golfers and sponsors to take part in this exciting day!
CLICK HERE FOR PARTICIPANT AND SPONSORSHIP REGISTRATION

Do you know someone who loves to golf? Do you know of a business that wants to help support our local community? Reach out to golf@irgpt.com for more information on the various opportunities for participation in our tournament.

---