Making a difference since 1996
We strive to make a positive difference where we live, work, and play. IRG is dedicated to providing services that improve patient awareness and enrich our surrounding communities. IRG actively supports community events and organizations throughout the year including local events, team sports, fitness clubs, schools, and non-profit organizations.

At IRG, we believe that building inclusive business partnerships with local companies throughout the Puget Sound regions allows for more sustainable opportunities for all involved. This includes engagements like IRG's Annual Charity Golf Tournament and IRG radio shows; check out our upcoming community events to learn more.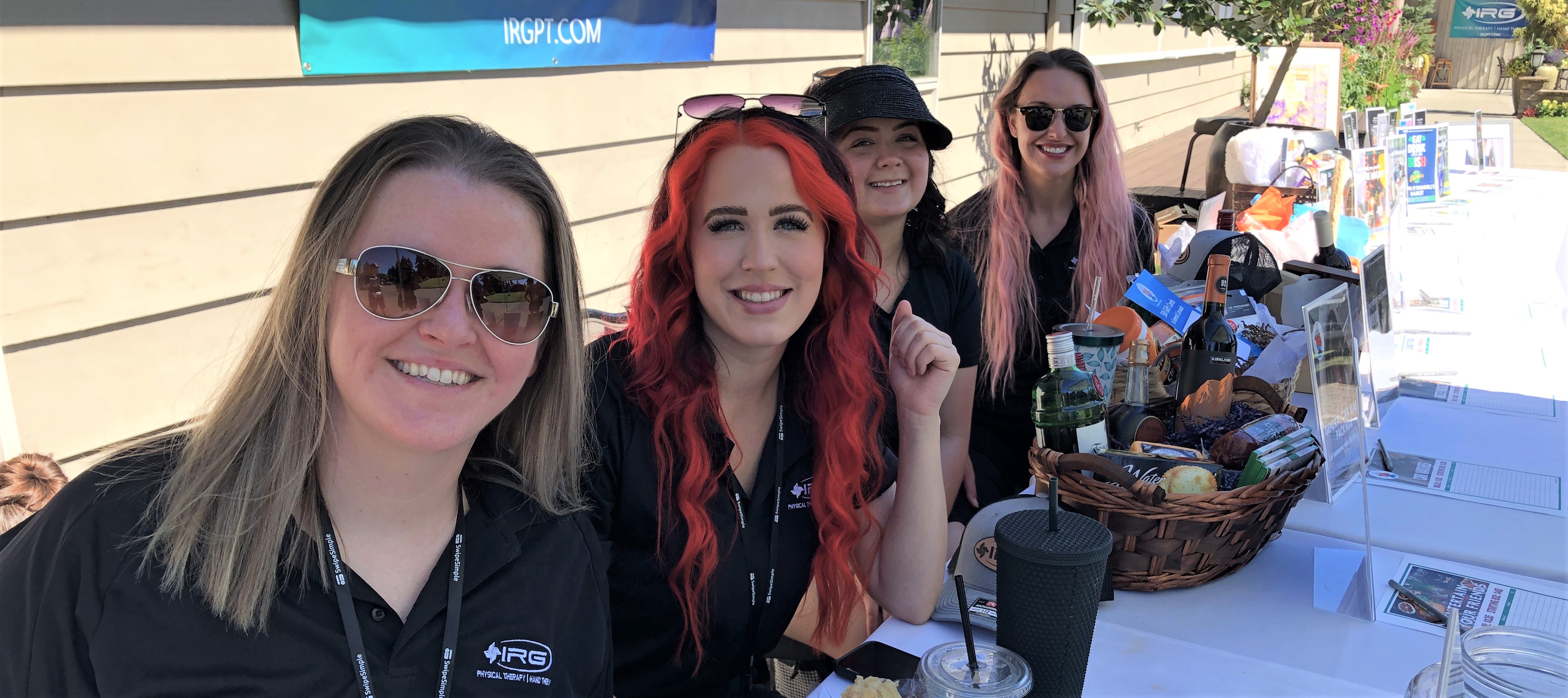 Below are some of the teams, events, and organizations we are proud to support each year:
• Archbishop Thomas J. Murphy High School
• Boy Scouts of America
• Boys & Girls Club of Snohomish County
• Edmonds Community College
• Everett Community College
• Everett Silvertips Hockey Team
• Everett Youth Hockey
• Imagine Children's Museum
• Jet City Roller Girls
• Number local High Schools, Junior High Schools, and Elementary Schools
• Mill Creek Little League
• Mill Creek Rotary
• Mukilteo Little League
• Pacific Rim Gymnastics
• Run for Heart
• Shoreline Community College
• Snohomish County Sports Commission
• Special Olympics
• US Figure Skating
• YMCA of Snohomish County

---
Sponsorships
IRG Physical & Hand Therapy welcomes requests for corporate support from organizations aligned with our mission.
Requests must be submitted electronically. The following organizations will be considered:
Organizations defined as nonprofit under 501(c)(3) of the Internal Revenue Code

Public agencies

Private and public schools and PTAs

Events, programs and projects that focus on improving the quality of life of a community, particularly as it relates to health, nutrition and wellness.
Use the form below to contact us today so we can help support your organization!
---