---
Helping patients to boost brain recovery and performance.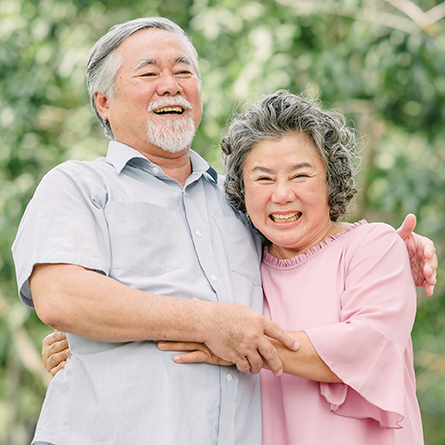 IRG Brain Fit combines physical therapy and strategic cognitive training and cardio programs to boost brain recovery. Paired with IRG's high-quality physical therapy services, the Brain Enhancement and Recovery System (BEARSTM) from ABI Wellness can help patients to recover from acquired brain injuries faster while improving cognition and overall well-being.
Are you struggling with concentration, brain fog, or other cognitive functions such as planning?
IRG Brain Fit can help patients who are struggling with:
Returning to work following an injury

Cognitive decline
Memory or recall
Organizing and planning
Cognitive sports enhancement

What can IRG Brain Fit help treat?
IRG Brain Fit helps patients boost brain recovery after events such as COVID-19 infection, brain injury, stroke and concussion. It can also help patients who are seeing early signs of dementia. Anyone experiencing brain fog, difficulties with memory, planning or organization because of a brain injury or illness could benefit from this program. Please note that this program is not a replacement for mental health counseling or medication.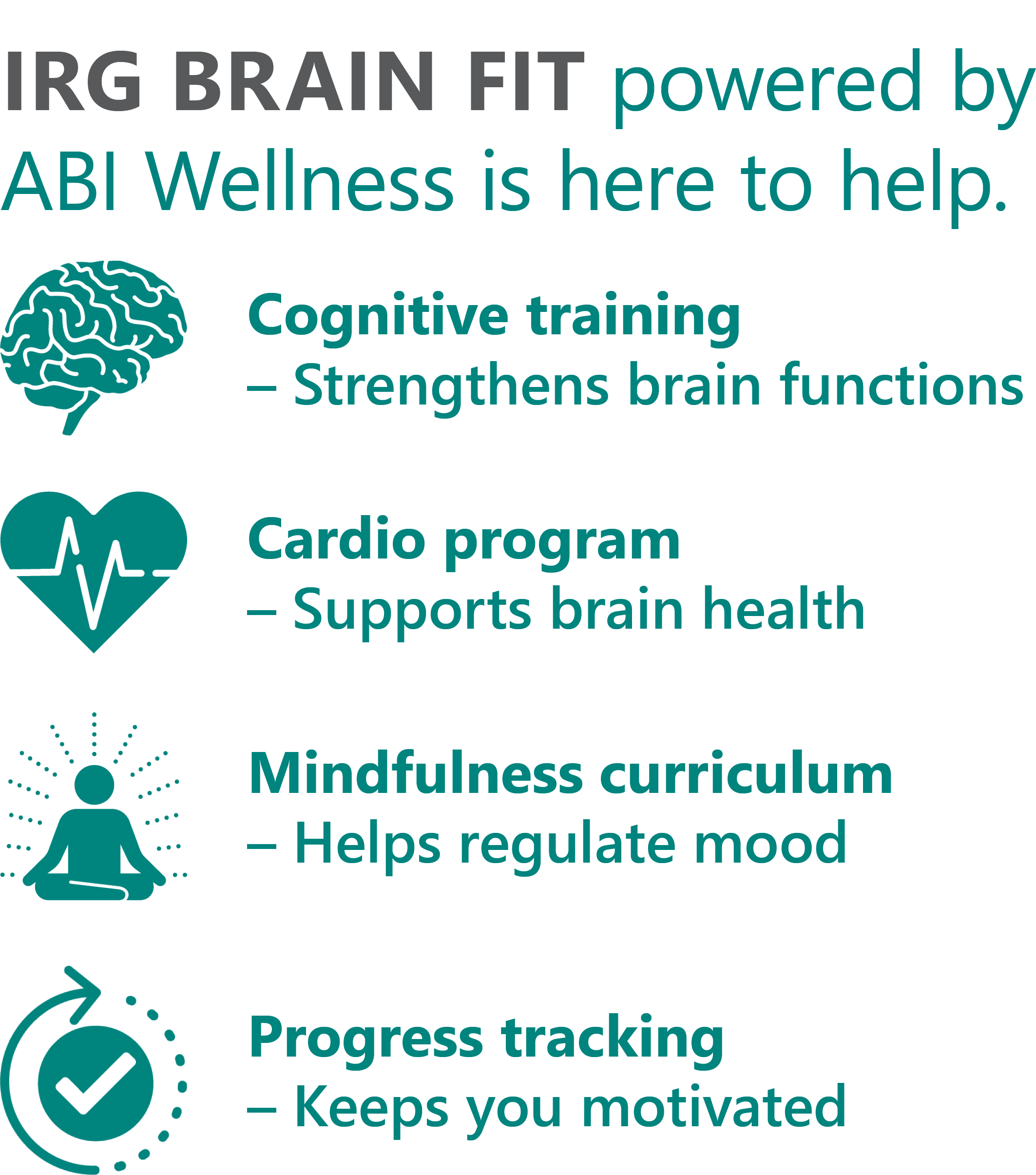 How IRG Brain Fit Works
Our trained therapists use the BEARSTM software program to provide targeted cognitive training alongside physical therapy. Backed by science, the four pillars of BEARSTM set patients up with the tools needed to be their best selves.

The typical appointment includes:
Cardio to boost brain recovery
Mindfulness to help regulate mood
Cognitive training through the BEARSTM program
Physical therapy tailored to your other symptoms
NOW ACCEPTING PATIENTS
Group and individual sessions available. Call our concierge team at 425.686.7662 or email BeyondTherapy@irgpt.com to see if this program is right for you or your loved one.


For Referrers:
Please fax referrals to 425.341.9036
White papers on the efficacy of this program are available here.

ADDITIONAL RESOURCES

Listen to IRG President & CEO Shannon O'Kelley, MPT discuss how physical therapists can take advantage of the brain's ability to heal to get patients better, faster on the Brain Mastery Podcast! Episode available on Spotify, Amazon and Apple.

Finding a provider for TBI, stroke or concussion care:

Additional resources: