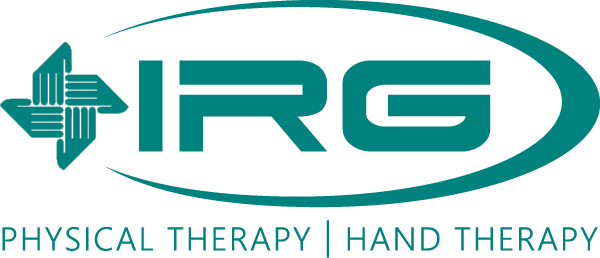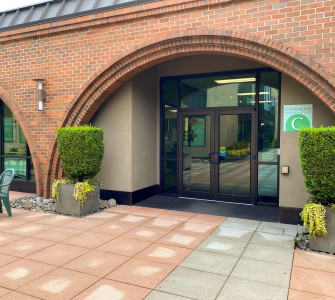 Hours
Monday: 8 a.m. to 5:30 p.m.
Tuesday: 8 a.m. to 5:30 p.m.
Wednesday: 8 a.m. to 5:30 p.m.
Thursday: 8 a.m. to 5:30 p.m.
Friday: 8 a.m. to 12:30 p.m.
Saturday: closed
Sunday: closed
Bellevue
IRG Physical & Hand Therapy - Bellevue
Located at Bellevue's Commons Professional Center, the team at IRG Physical & Hand Therapy – Bellevue is excited to be providing convenient, quality care to meet the wellness needs of the Eastside community. With physical therapy, hand therapy and personal training available under one roof, our clinic is proud to offer collaborative care to help you to be your best self.
Our physical and hand therapists will work with you to develop an individualized treatment plan with your personal goals in mind. We prioritize providing our patients with education as we work to safely guide you back to the activities that you love.

Wondering if you need a referral from your doctor to start treatment? Washington is a direct-access state, meaning that you can start physical therapy without one in-hand. Start your road to recovery, and let IRG handle the rest!
We are excited to partner with FITPOD™ to provide individualized personal training and group classes alongside our physical therapy services!
Lisa Walker-Torgenrud
OTR/L, MOT, CHT, Clinic Director
Dr. Kendall Dougherty
OTD, OTR/L
Dr. Connor McGee
PT, DPT, Cert. VRS, (he/him)
Dr. Kelsey Crispeno
PT, DPT, CSCS
Physical Therapy
Pre and Post-Surgical Rehabilitation Sports Injury Rehabilitation Injury Prevention
Hand Therapy
Desensitization/Sensory Re-education Hand/Upper Extremity Rehabilitation Pediatric Hand Therapy Scar Management Upper Extremity Orthosis Fabrication Wound Care ​Astym® Hand Therapy Geriatric Hand Therapy Hand Kinesio Taping® Pre and Post-Surgical Hand Rehabilitation Sports Hand Injury Rehabilitation
Specialized Therapy
Balance and Falls Prevention Vestibular Rehabilitation
Workplace Services
Ergonomic Analysis