What is Direct Access?
---
Published - Aug 10, 2021
---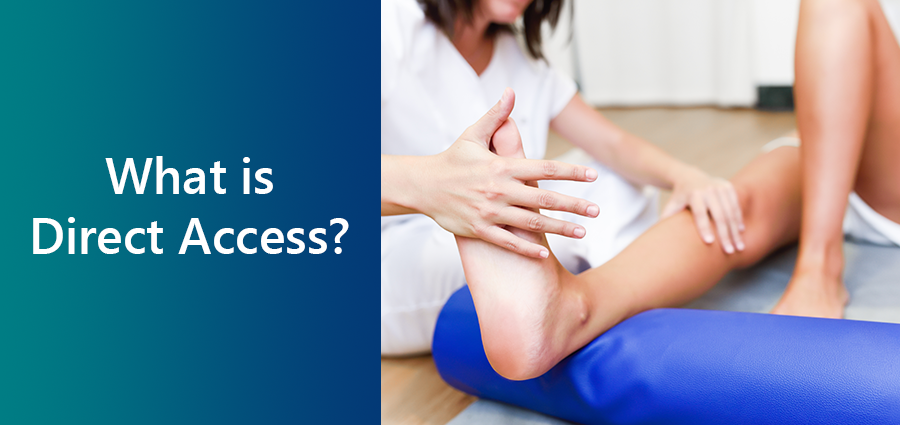 What is Direct Access?
Shannon O'Kelley, IRG President and CEO
What is direct access? We are extremely fortunate in the state of Washington to have direct access in the field of physical therapy. What direct access means for patients is that they have the ability to go directly to a physical therapist to receive an evaluation and treatment without being referred by a physician first. If a person feels they have a problem or injury that a physical therapist can help with, they can refer themselves to physical therapy if their insurance allows direct access.
It's important for the patient to understand their insurance plan and whether their insurance allows direct access. Most insurances do allow direct access. Direct access is not saying that the physician is not an important part of the health chain, it's allowing patients to get into a musculoskeletal movement specialist who has specific training, treatment and evaluation techniques. IRG has plenty of great physical therapists that will refer a patient to a physician if that therapist feels that patient would benefit from a physician evaluation.
There are multiple studies in the field of musculoskeletal treatment and intervention: evidence-based interventions and treatment, and more importantly, evidence-based outcomes. Many of these studies show that early intervention and access to a physical therapist results in better patient outcomes in addition to decreased health care costs and ultimately, a positive return to pain free and functional activities for the patient.
Over the years, the physical therapy profession has grown. Today, all physical therapists are coming out with their Doctor of Physical Therapy degree. This preparation includes significant skills in assessment of conditions, clinical reasoning, progression of rehab, and return to functional activities. With the current shortage of physicians, particularly in the family practice arena, having early access to a doctor of physical therapy is extremely valuable for the patient and the community, particularly as it relates to return to work and recreational activities.
No matter what your insurance may need, our team will work with your doctor to get the required information. Schedule your first appointment with us with the peace of mind that you're getting the care you need, quickly.
---