JOIN THE IRG TEAM: WE'RE HIRING!
NOW HIRING: FRONT OFFICE • PHYSICAL THERAPISTS • CERTIFIED HAND THERAPISTS • AND MORE
We are a dynamic, growing company with great opportunities for physical and occupational therapists and other in-clinic and administrative personnel. Our team is made of positive, energetic and motivated people who want to continue to develop professionally while providing cutting-edge, compassionate care.

Are you a new PT or OT graduate? We offer mentorship and student loan assistance. Click to learn more.

We provide the resources that our staff need to advance their clinical skills and plan a path for their futures. With fellowship-trained therapists, IRG offers opportunities to learn from the best and brightest.
---
About IRG Physical & Hand Therapy
VALUES
Since 1996, IRG Physical & Hand Therapy has been the premier provider of physical and hand therapy in the Puget Sound region. IRG is committed to enhancing the health and wellness of our communities through continuous development, delivering a superior experience and creating exceptional results.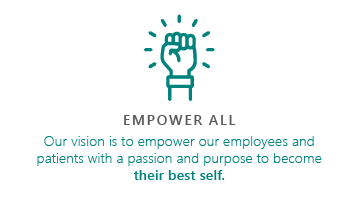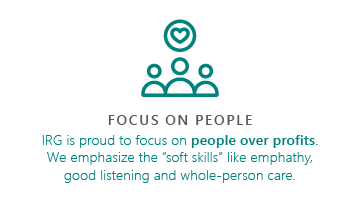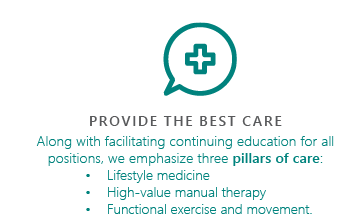 WORK-LIFE BALANCE



IRG prioritizes allowing for flexibility in our employees' schedules — opportunities at IRG include both full-time positions as well as contract/PRN positions with benefits.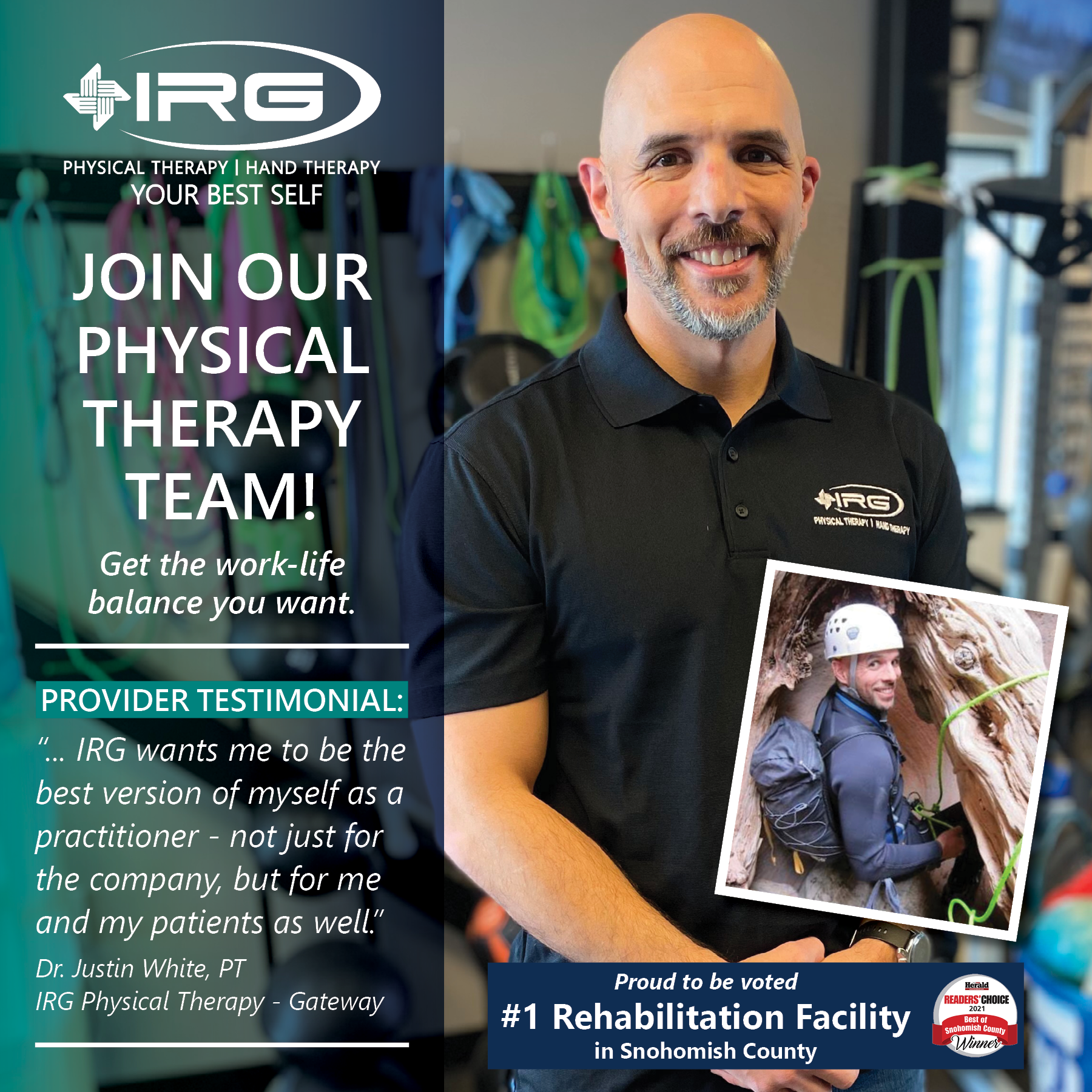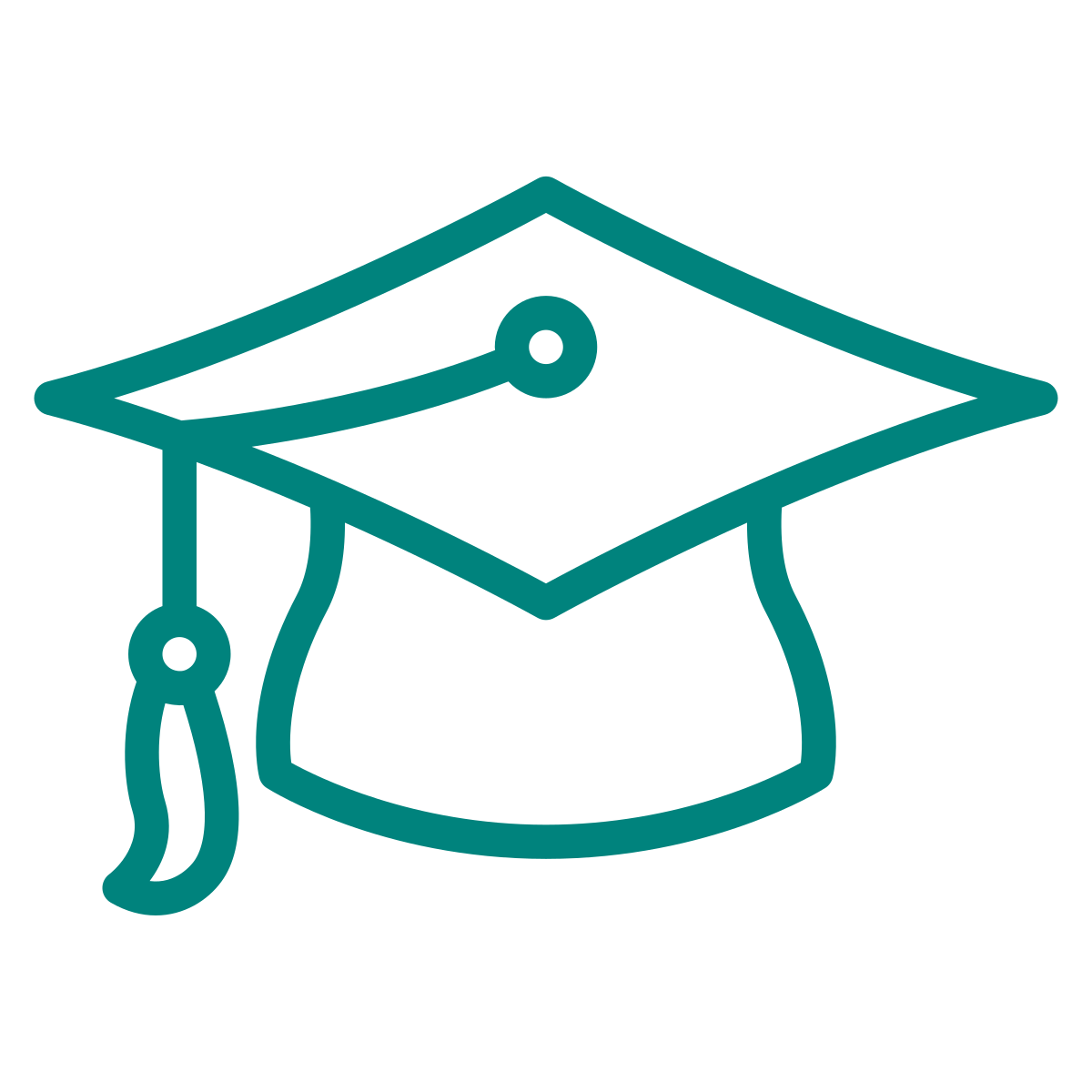 IRG SUPPORTS STUDENTS
IRG is proud to partner with Candidly to offer a comprehensive student loan platform that empowers individuals and their families to borrow, repay and save smarter so that college can help them move forward — not hold them back.
Employees with IRG less than one year, IRG will contribute $50 per month directly toward your student loans.
One to three years: eligible for a $75 monthly contribution
Over three years: eligible for a $100 monthly contribution
Advisors from Candidly also help our benefit-eligible employees to organize and streamline their student loans, such as with refinancing for lower interest rates.

GREAT BENEFITS AND COMPETITIVE PAY
IRG values providing comprehensive benefits and fair pay for all.
Our competitive benefits package includes:
Medical and dental insurance
Optional life insurance
401(k) plan with profit sharing
Paid family leave
Fair market wages with enhanced compensation opportunities through OnusOne
Our package for new physical therapy graduates is valued at over $100,000, so you get paid like a Doctor of Physical Therapy. Join us today!