Shopping for the Mediterranean diet at your local farmers market
---
Published - Jun 03, 2022
---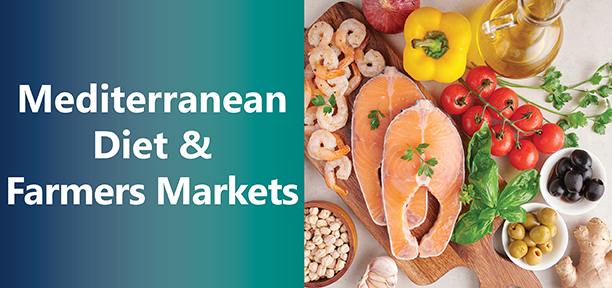 Shopping for the Mediterranean diet at your local farmers market
By Julie Mahler, MS, RDN, CD, registered dietitian nutritionist at IRG Physical Therapy - Murphy's Corner
Frequenting your local farmers market is a great way to support farmers within your community, enjoy fresh and in-season foods, and spend time with your friends and family. Farmers markets also provide a convenient one-stop location for picking up your favorite anti-inflammatory foods that comprise the Mediterranean diet.
What is the Mediterranean diet?
Rich in flavorful ingredients such as fruits, vegetables, whole grains and heart-healthy fats, the Mediterranean diet is equal parts delicious and nutritious. This style of eating facilitates increased energy, better brain power and heart health, and less inflammation.
Mediterranean diet foods to find at the farmers market
Aromatics and herbs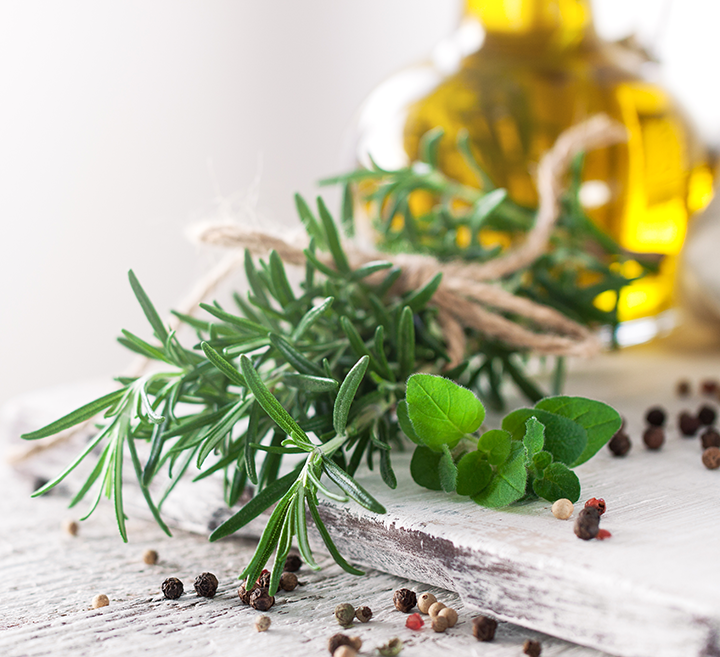 It is simple to find foods that are a part of the Mediterranean diet at your local farmers market. At your next opportunity, start by picking up aromatics such as garlic, onion, scallions, spicy chili peppers or bell peppers – all of which add natural flavor and micronutrients to your recipes. Fresh herbs such as thyme, parsley, fennel and ginger can also be found at farmers markets. Each vegetable and herb boasts different health benefits and cooking qualities that make it unique. Use this recipe for a spinach salad with shallot vinaigrette from Sarah Pflugradt, MS, RD, as a starting point for your shopping list for your next trip to the farmers market.
Berries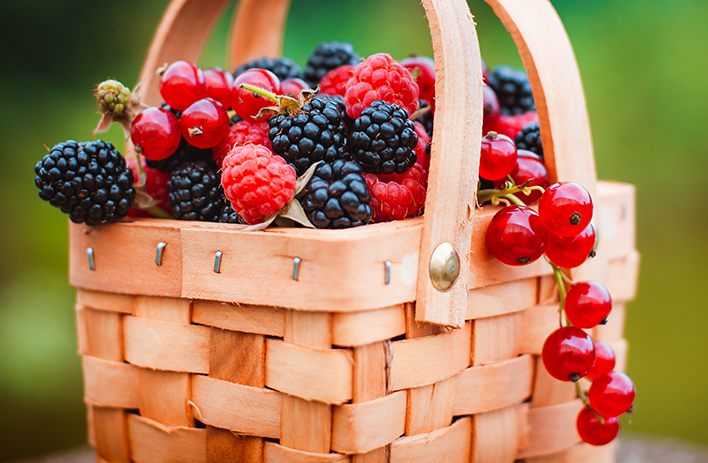 At most farmers markets, you will find berries galore – strawberries, raspberries, blueberries and blackberries, to name a few. Tasty and nutritious, berries have many benefits to offer. They are a good source of fiber, antioxidants (flavonoids) and phytochemicals (plant chemicals that are active in our bodies). Berries are often called "superfoods" and can aid in the prevention and treatment of cardiovascular disease, cancer and diabetes.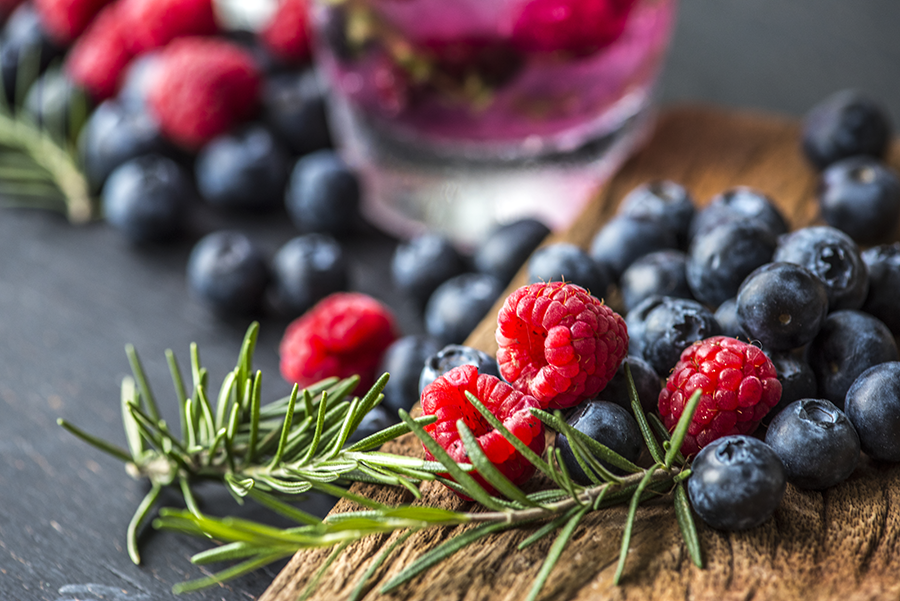 If you are concerned about the sugar content in berries – don't be. The intact structure of berries, together with plenty of fiber, slows digestion and offsets any potential harmful effects of the small amount of natural sugars. Try berries in a variety of ways:
Parfait: Layer plain yogurt with berries, granola, nuts and seeds.
Cereal: Top hot and cold whole grain cereals or overnight oats with berries.
Pancakes and waffles: Mix berries into whole grain batter and/or serve them on top instead of syrup.
Salad: Add berries to salads for a punch of flavor and color.
Fruit spread: Blend or mash berries into a spread for use on whole grain toast and sandwiches.
Frozen yogurt: Blend frozen berries with plain yogurt for instant frozen yogurt.
Infused water: Put crushed, fresh berries into your water pitcher overnight to lend flavor.
Plain: Berries in any form are great on their own.
Polyphenols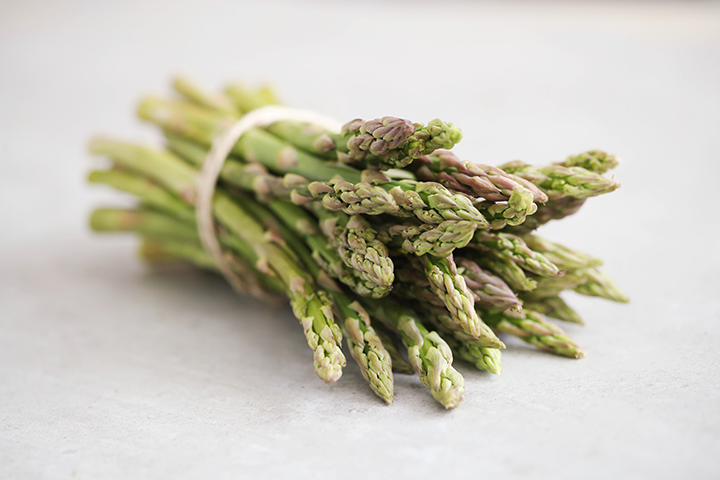 Polyphenols act as antioxidants to protect cells against free radical damage. They can be found in a wide variety of plant foods, including berries, plums, cherries, asparagus, spinach, nuts, spices, olive oil and teas. Some farmers markets will have all of these products, and all farmers markets will have at least a few. This polyphenol-rich recipe for pesto rice bowls with grilled chicken and spring vegetables from Carolyn Williams, PhD, RD, contains many ingredients that can be found at your local farmers market.
Corn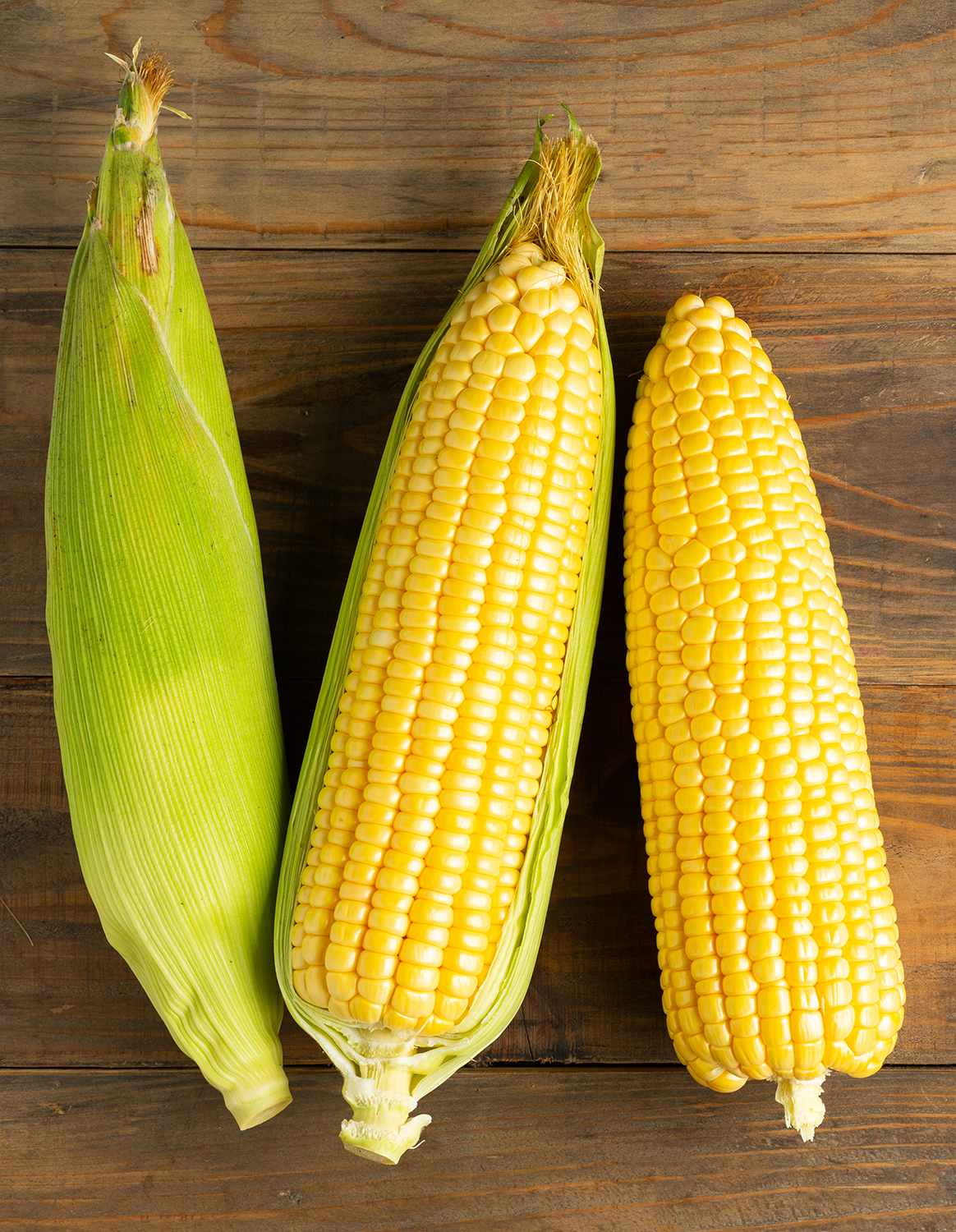 As it becomes closer to mid-summer, sweet corn will start becoming available at farmers markets. Corn is rich in nutrients such as fiber, magnesium, potassium, vitamin B and vitamin C. It is a good source of carotenoids, lutein and zeaxanthin, which are beneficial to eye health, and may also help to promote digestive and cardiovascular health. Fresh corn on the cob can be used as a versatile ingredient in a variety of dishes, such as this grilled corn and tomato panzanella salad from Anne Danahy, RDN.
This farmers market season, take advantage of the opportunity to enjoy an abundance of local, nutrient-dense foods as part of a Mediterranean style diet, and reap the benefits of more energy and improved overall health. Find a farmers market near you with this helpful tool from the Washington State Farmers Market Association.
---
Julie Mahler, MS, RDN, CD, is a registered dietitian nutritionist at IRG Physical Therapy – Murphy's Corner with specialized training in obesity and weight management. Click here to learn more about nutrition services offered at IRG. Call IRG Physical Therapy – Murphy's Corner to learn more at 425.337.9556, or click here to request an appointment with Julie today.
Learn more about service offerings at IRG here, including physical therapy, hand therapy, massage therapy, performance enhancement, athletic training and more.
---