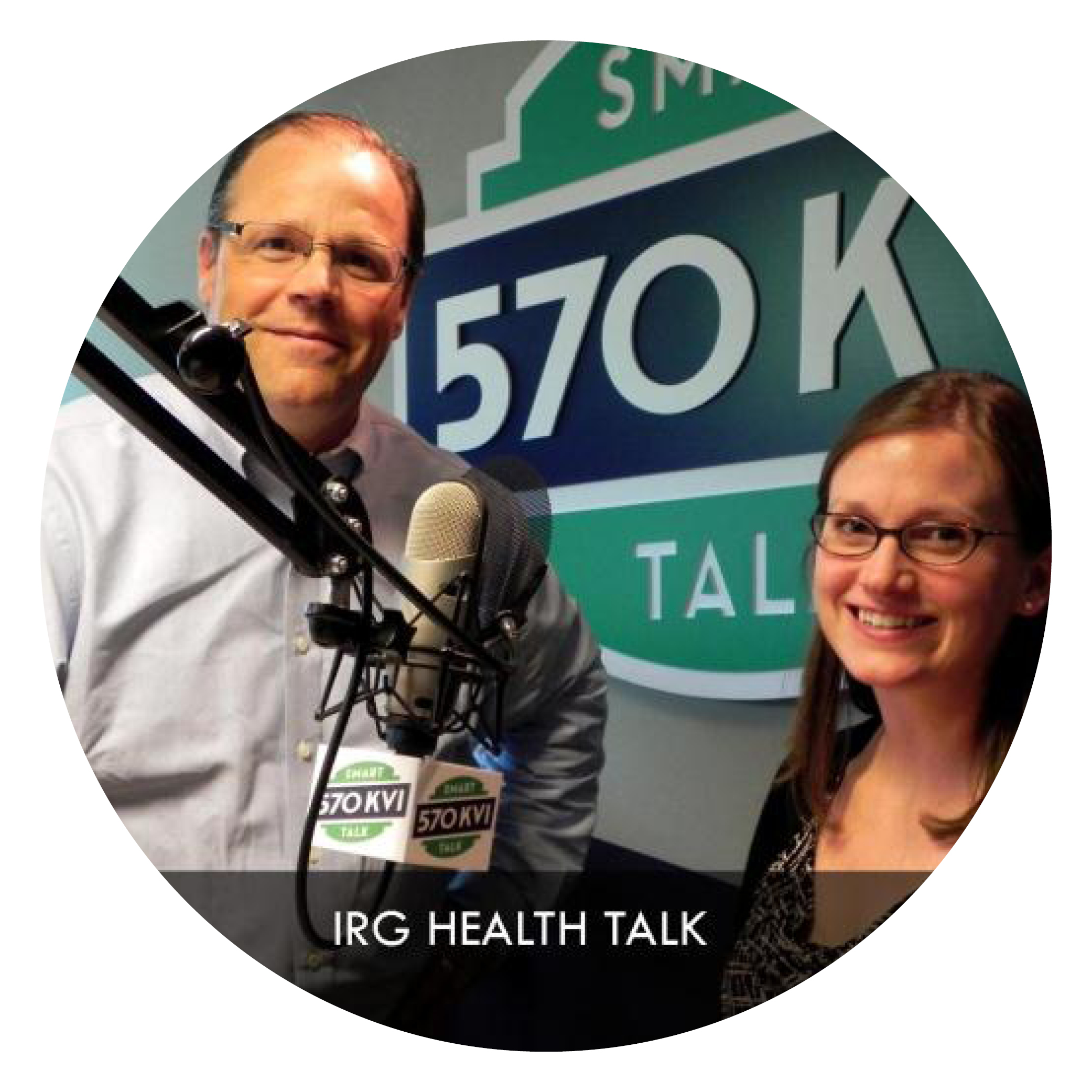 Join us on the air!

IRG President and CEO Shannon O'Kelley, MPT uses his enthusiasm and healthcare expertise to host the popular IRG Health Talk show and IRG Sports Injury Update every week. Join us as we talk about recent events, cutting-edge healthcare and practical ways to be your best self.


Our shows


Northwest News Radio: IRG Health Talk
Health Talk airs on Northwest News Radio, 1000 AM/97.7 FM, with hosts Tom Hutyler (voice of the Seattle Mariners) and Shannon O'Kelley. Health Talk is an 8-minute segment dedicated to providing medical care and information. New techniques, health care information and relevant media topics do very well on our KNWN radio show.

KIRO/ESPN: IRG Sports Injury Update
IRG Sports Injury Update airs on 97.3 FM with hosts Shannon O'Kelley and Dori Monson. The IRG Sports Injury Update is dedicated to providing a radio platform for the greater Seattle medical community to share health tips and cutting-edge techniques. Go live and share your story and medical expertise with us on KIRO radio.
---
Are you a doctor or healthcare provider? Join us and share your expertise.

For Guests:

We're excited to work with you. Email radio@irgpt.com to get started.

Record on your schedule - We have flexible times and can record virtually or you can join us in our studio in Mill Creek, WA.
Save your segment - Recordings for all shows will be posted to our YouTube channel. We will also pass along a copy of the edited audio file for you in a convenient format.
Share your show - Remember to tag us in your social media when you share it with your audience!
Facebook | Instagram | LinkedIn | YouTube | Twitter
Listen to one of our favorite episodes below to see what your segment could be like.