Skier's Thumb: Symptoms & Treatment
---
Published - Feb 15, 2023
---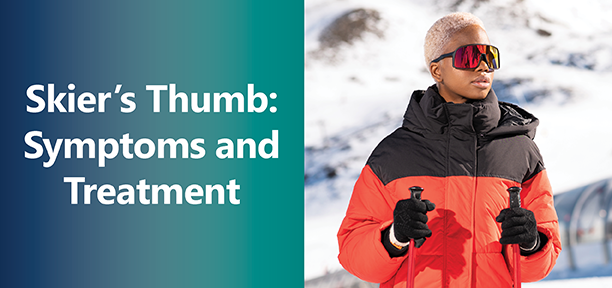 Skier's Thumb: Symptoms and Treatment
By Anne Dahlin, OTR/L, CHT, hand and occupational therapist at IRG Physical & Hand Therapy – Frederickson and IRG Physical & Hand Therapy – Highlands.
***

Many people in the Pacific Northwest get to enjoy year-round outdoor recreation. Unfortunately, skiers and snowboarders can get sidelined from the slopes due to "skier's thumb," also known as "gamekeeper's thumb."
Skier's thumb, which is an ulnar collateral ligament (UCL) strain to the thumb, most often occurs during sporting or recreational activities, such as skiing, tennis, pickleball, biking and soccer. The UCL is located in the middle thumb joint and provides support to the thumb during griping and pinching. It is the most common ligament injury in the thumb. Any extreme force in the opposite direction can cause a sprain or strain of the thumb. Falling or thumb jamming can also lead to this type of injury.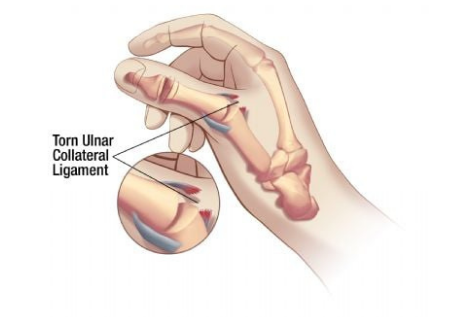 Following a thumb injury, one can experience pain, swelling and bruising in the middle joint of the thumb that contributes to stiffness. Having difficulty with holding a glass of water, stiffness with handwriting, or weakness with wringing out a washcloth are indicators to seek medical attention.
Early intervention for thumb injuries is the best course of action and allows you to choose your course of available treatment options. Seeing a medical provider to diagnose the injury is the first step to healing. Although a doctor can order an X-ray, the thumb's UCL may not be visible, in which case the doctor could manually examine the stability of the thumb by applying pressure to each thumb and comparing results. It's important to note that the thumb is essential for 40% of hand function and requires a skilled hand therapist (occupational therapist or physical therapist) to customize an orthotic to heal the injured ligament. After the ligament has healed, the hand therapist will increase the difficulty of therapeutic activities to improve function and strength in the hand and the thumb.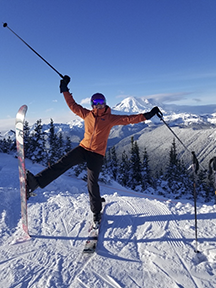 If you are experiencing thumb or hand pain like this condition, seeing a medical provider and starting treatment early may help your recovery. IRG therapists are here to assist and get you back to the activities you love. Reach out to our team any time to get started on your journey to feeling better by going to irgpt.com/request-an-appointment.
***
Anne Dahlin, OTR/L, CHT, is a hand and occupational therapist at IRG Physical & Hand Therapy – Frederickson and IRG Physical & Hand Therapy – Highlands with specialized training in custom splinting, desensitization/sensory reeducation, hand therapy, orthotic fabrication, post-operative care, scar management, IASTM and taping.
Learn more about service offerings at IRG here, including physical therapy, hand therapy, massage therapy, performance enhancement, athletic training and more.

---