---
Techniques helping to make everyday activities easier for children of all ages.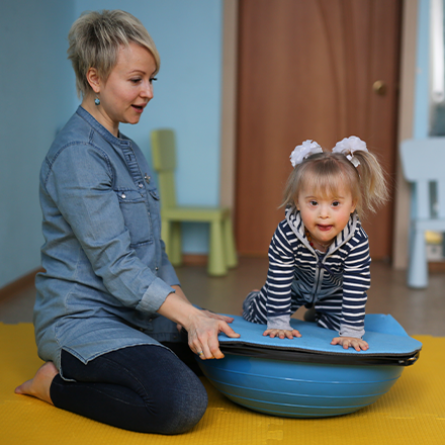 Approaches and techniques
IRG Cascade Children's Therapy – Mill Creek provides physical therapy services to children using one or more of their various treatment approaches, including:
---


Evaluation of developmental skills
When you schedule with one of our expert pediatric physical therapists, they will work with your child in a fun and engaging manner to assess gross and fine motor development in relation to their age. Our providers commonly use tools such as:
Bayley Scales of Infant Development
Peabody Developmental Motor Scales
Bruininks-Oseretsky Test of Motor Proficiency
Movement Assessment of Infants (MAI)
"Infant/Toddler Symptom Checklist: A Screening Tool for Parents" by Georgia A. Degangi, Susan Poisson, Ruth Z. Sickel and Andrea Santman Weiner
Alberta Infant Motor Scale (AIMS)
Range of motion and muscle strength are also evaluated and monitored on an ongoing basis.
Therapy modalities and tools
After evaluation, our providers will work with your child with one or more of these modalities and tools that best suit their needs:
LiteGait®

LiteGait® is a body-weight-supported suspension system that allows therapists to facilitate the development of proper walking patterns for children who are not yet walking or with gait deficits within a safe and supportive environment. Using the system's two central components (a harness and a treadmill), therapists can adjust the amount of weight born by a child to train proper coordination and patterns of walking.
Neuromuscular Electrical Stimulation (NMES)

NMES is a form of mild electrical stimulation that is used to strengthen muscles. It can be beneficial for children who have joint mobility challenges caused by shortened muscles or tendons; muscle weakness from disuse; prolonged muscle contraction; and/or gait abnormalities. This form of therapy is also used in rehabilitation for a variety of musculoskeletal conditions. NMES is often used in conjunction with other forms of therapy to normalize muscle tone and improve functional abilities.
Kinesio Taping®

The goals of Kinesio Taping® are to facilitate or inhibit muscle activity and to increase blood flow and lymph flow to a given area. This technique is used for children of all ages with a wide variety of conditions to enhance movement and function.
Kinesio® Tape is a very thin, porous cotton fabric with a medical-grade acrylic adhesive. The tape is latex-free, non-medicated and designed to be worn for three to four days. Kinesio® Tape is skin-friendly – irritation is rare.