Sticking to the plan of care in the therapy setting
---
Published - Dec 14, 2021
---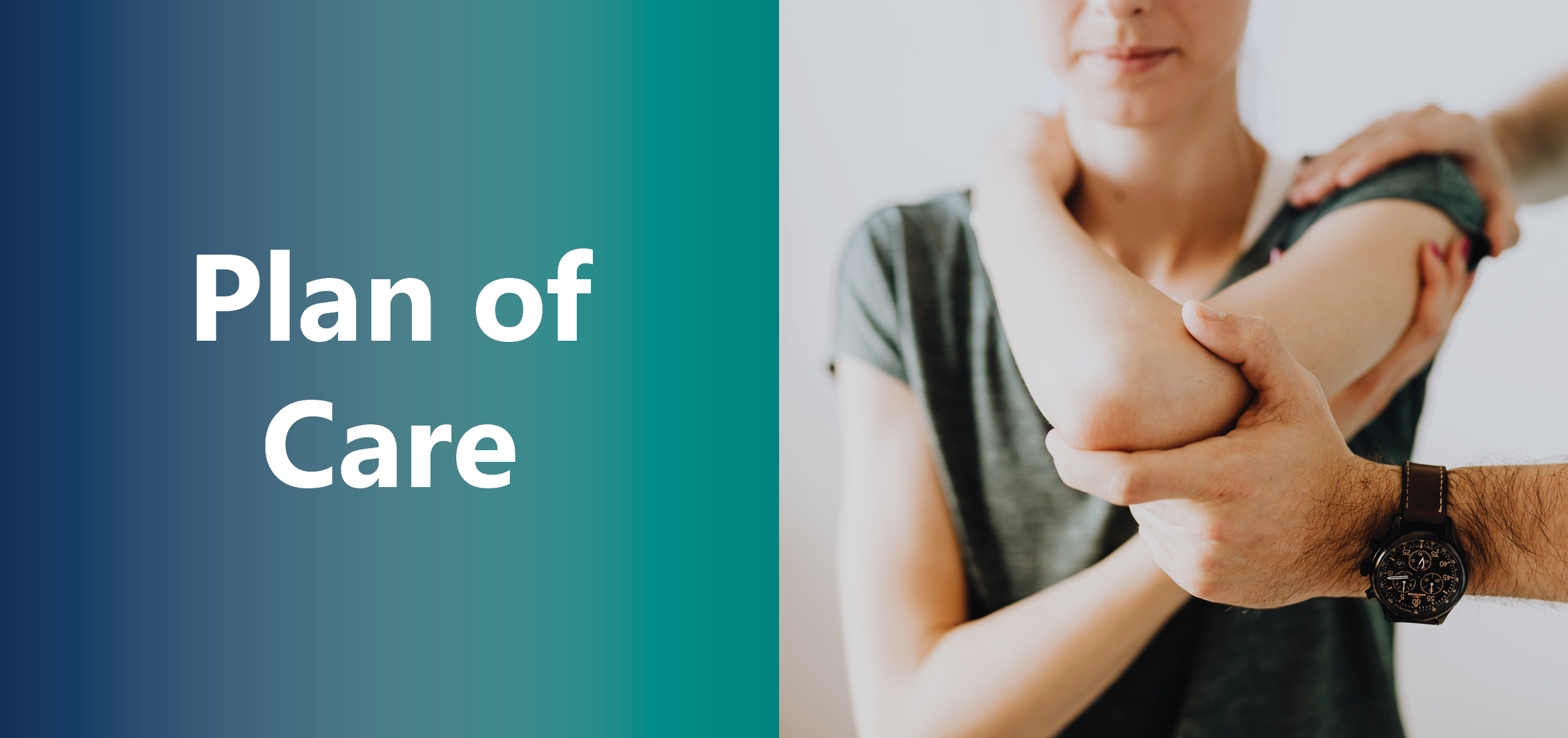 Sticking to the plan of care in the therapy setting
By Dr. Aaron Hall, PT, FRCms, physical therapist and clinic director at IRG Physical & Hand Therapy – Bonney Lake
Clinically reviewed by Darren Crout, PTA
A plan of care can be seen as a treatment roadmap for patients, their therapist(s), and other members of their care team. Providing information such as the predicted total duration of care and frequency of therapy visits as well as the treatment interventions to be utilized, the plan is guided by the patient and their care team's targeted goals for treatment outcomes. The plan of care is always established at a patient's first visit to therapy upon their initial evaluation for an injury or a condition.
A patient's completion of their entire plan of care is a critical component of their rehabilitative process that contributes to the patient's success in achieving a long-term positive outcome. Changes involving the human body are not immediate, whether it be in the context of healing, creating new habits or patterns, or building strength. Therapeutic interventions typically create small changes in the short-term from which long-term changes can be built upon – therapy typically takes time (e.g., weeks or months) to produce noticeable change in most cases. If a plan of care is cut short, it is impossible to know if the interventions being implemented could have effectively treated the given condition. An incomplete plan of care can lead to situations where pain and disability persist, when some level of resolution may have been just around the corner. It is important to keep in mind that lack of progression or slow progression does not directly equate to ineffectiveness.
Specific interventions and timelines will vary from person to person based on each individual's unique presentation. The plan of care has the potential to adapt and change to meet patient needs as new evidence is gathered at each visit, and it takes consistency to appropriately determine when changes should be made. The information found within a plan of care is strategic and takes into consideration not only the injury or condition itself but also the many layers of complexity that affect the recovery process, including physical, social and emotional factors. Care is always guided by what the patient wants and needs – end goals of therapy can range anywhere from the ability to carry out activities of daily living (e.g., standing up from a chair) to more complex goals (e.g., running a sub-three-hour marathon).
Realistic expectations for both the patient and their therapist can be established by collaborating on and following a plan of care. The plan can also be a useful tool in creating motivating benchmarks and objectives throughout a patient's time in treatment. The most important part of the plan of care is direct, ongoing communication between the patient and therapist. Open communication regarding injury or symptom status as well as potential barriers to progress (e.g., time, resources, etc.) are key to ensuring an effective and efficient rehabilitative experience.
---
Dr. Aaron Hall, PT, FRCms is a physical therapist and clinic director at IRG Physical & Hand Therapy – Bonney Lake specializing in geriatric rehabilitation, manual therapy, spine rehabilitation, sports injury rehabilitation, blood flow restriction (BFR) training, balance and falls prevention and work conditioning. To learn more about the services provided at IRG Physical & Hand Therapy – Bonney Lake, please contact 253.268.5105; or click here to schedule an appointment with Aaron.
Click here to request an appointment with an IRG therapist — Washington is a direct access state that allows patients to self-refer to physical therapy. Call 425.316.8046 to find the clinic nearest you and learn more about starting the journey back to your best self.
---