---
Taking proactive measures helps older adults remain independent.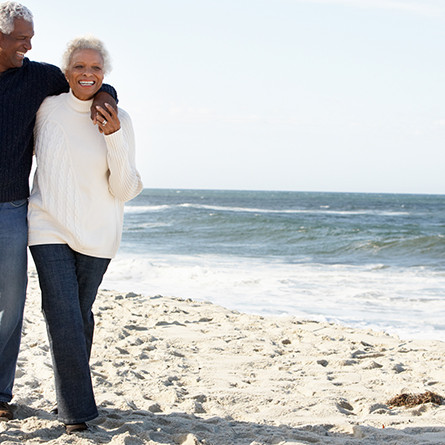 Equilibrium issues can oftentimes lead to further health problems down the road. If you or a loved one are experiencing a decreased ability to balance, difficulty getting up from a seated position, or decreased activity due to fear of falling, IRG's therapists can help. Taking proactive measures can assist older adults in remaining independent and reduce their chances of injury. Our individualized exercise programs yield significant improvements in balance measures, mobility measures, and decreased fall risk.
Each year, the leading cause of death due to injury in people over the age of 65 is a fall. Falls can result in head injuries and bone fractures to other areas of the body, as well as a temporary or permanent reduction of physical mobility. Falls can be caused by impaired hearing, vision, or balance, by chronic diseases that affect physical or mental function, and by specific medications like sedatives and antidepressants or interaction between medications.
Fear of having a fall can also make it more likely you will fall again in the future. Unfamiliar environments, such as moving to a new apartment or home, also increase the risk of falling. In addition to injury, falls can result in a loss of independence. It's especially important for individuals that have osteoporosis to discuss their balance with their health care providers due to the high risk of bone fractures.
If you are experiencing dizziness, speak with your primary care provider. Think carefully and be specific about your symptoms to help them determine possible causes. Do you feel unstable or unbalanced? Are you lightheaded? Do you have a spinning sensation or another abnormal sensation of motion? Don't let anyone tell you that dizziness or imbalance are normal parts of aging. Individuals with multiple risk factors are more likely to fall, and there are many effective interventions for most types of dizziness.
Introducing IRG's Steady Steps On-Demand Program
Get customized fall risk assessment and prevention therapy in your own home. Developed by two of our leading clinicians, this program is specifically designed for people with balance, gait, mobility, and fall-related impairments, including patients who may have recently had surgery. Let us come to you with IRG On-Demand Steady Steps!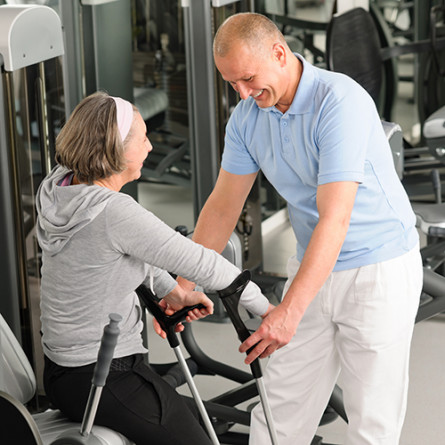 Strategies that may help reduce the risk of a fall include:
Don't let clutter accumulate, especially on the floor.
Use a walking stick, cane, or walker for improved stability.
Wear supportive, rubber-soled shoes to improve traction, but avoid "sticky" rubber soles.
Walk on grass when sidewalks are slippery.
In winter, use kitty litter or salt to address icy sidewalks.
Be careful on slippery, polished floors, such as marble.
Avoid walking in stocking feet or slippers.
Avoid using throw rugs, or make sure they have skid-proof padding or have been tacked to the floor.
Be sure carpets are wrinkle-free.
Use a rubber bath mat in the shower.
Be sure all stairways have handrails and bathrooms have grab bars near the bathtub or shower and toilet.