Mill Creek
IRG Cascade Children's Therapy - Mill Creek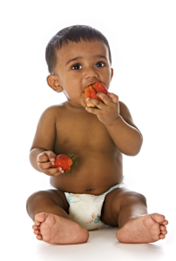 IRG Cascade Children's Therapy - Mill Creek was opened in 1989 by Claudia Andrews, Janine Czerniecki, Vicki Schwartz and Linda Wishkoski. Over the years, the clinic has evolved to meet the needs of a growing community while continuing to provide the best care to the children that we serve. Our providers offer developmental, physical, speech and occupational therapy for all children to help them to be their best selves at all stages of development.
IRG Cascade Children's Therapy - Mill Creek serves Snohomish, King and other surrounding counties.

Services
Physical and occupational therapy
We administer standardized testing and informal observations to evaluate a child's motor and functional performance (e.g., handwriting, self-care skills, feeding abilities) and compare our findings to those of others in the child's age group. We also assess processing of sensory information and sensory skills.

We provide therapy services to children using a wide variety of neurological, sensory and/or motor treatment techniques including:
Neuro-developmental treatment (NDT)
Sensory integration (SI) theory and practice
Total Motion Release (TMR)
Myofascial release
Feeding therapy: SOS® Approach to Feeding, Get Permission Approach
Handwriting remediation: Loops and Other Groups: A Kinesthetic Writing System, Handwriting Without Tears®
Constraint-induced therapy (CIT): We offer intensive three-week camps during the summer for children with significant differences between their right and left sides in muscle tone and function.
Speech and language therapy: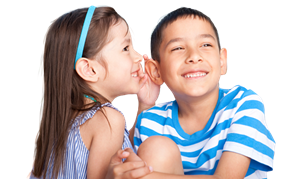 We use a variety of formal and informal assessment tools and strategies to evaluate a child's speech and language abilities and assess additional skills that support communication development. Areas evaluated may include:
Receptive and expressive language
Articulation and phonology
Social language
Oral motor and feeding abilities
Respiration and phonation
Fluency
Play skills
Problem-solving skills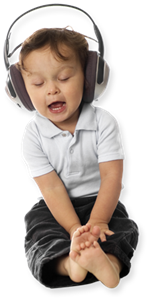 Our speech-language therapy sessions focus on the child's specific needs and developmental level. We use a variety of strategies in treatment which may include:
It Takes Two to Talk® - The Hanen Program® for Parents of Children with Language Delays
More Than Words® - The Hanen Program® for Parents of Children with Autism Spectrum Disorder or Social Communication Difficulties
Neuro-developmental treatment (NDT)
The Alert Program® for self-regulation
DIRFloortime® (DIR® - the Developmental Individual-differences and Relationship-based Model)
PROMPT© - Prompts for Restructuring Oral Muscular Phonetic Targets
Beckman Oral Motor Assessment and Intervention
Kaufman Speech Praxis Treatment
Programs to develop literacy skills (e.g., Wilson Reading System®, Linguistic Remedies℠, See and Learn)
Augmentative communication (low to high-tech systems)