---
Boost your body's natural capacity for healing soft tissue degeneration, scarring, and fibrosis.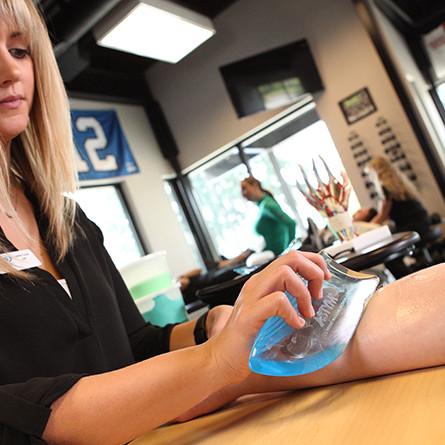 Astym® Therapy is a stimulation of the body's healing response, which results in the remodeling and resorption of scar tissue and the regeneration of tendons. It's fast, consistent, and non-invasive, and works without medications, needles, or surgery. Get long-term results with short-term therapy at IRG, even when other treatments have failed.

Only Astym®-certified clinicians may perform the Astym® treatment.
Some diagnoses that show excellent clinical results when treated with the Astym® Therapy system include:
Achilles tendinopathy
Ankle sprain
Carpal tunnel syndrome
DeQuervain's tenosynovitis
Golfer's elbow (epicondylosis)
Groin sprain and strain
Hamstring strain
Impingement or tendinopathy of the rotator cuff
IT band syndrome
Joint contractures
Jumper's knee (patellar tendinopathy)
Overuse injuries
Pain or loss of motion following surgery or trauma
Plantar fasciopathy (heel spurs)
Scar tissue and adhesions
Shin splints
Tennis elbow
Finger or thumb sprain
Wrist sprain/strain