---
A proper fitting can increase comfort, efficiency, and performance on your bike.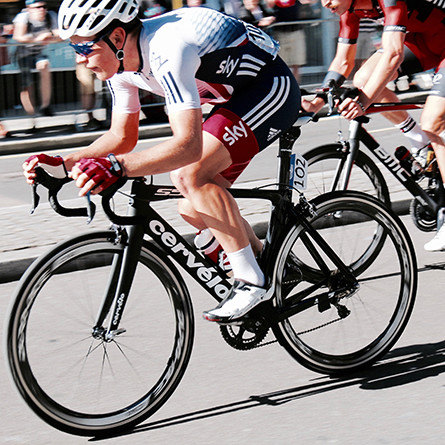 No matter your skill level, an individual bike fitting by a trained professional can have a powerful effect on your performance, as well as preventing or correcting any bad habits you may have picked up.
An IRG therapist will evaluate your body's position relative to your handlebars, pedals, and seat, and make custom adjustments as necessary. Being fit properly to your bike can improve handling, leverage, and pedaling force, as well as helping to prevent injury and fatigue.
At IRG, we're committed to getting you on the road to being your best self. Call and schedule a bike fitting today!