---
IRG can help you recover from COVID-19 and other respiratory illnesses.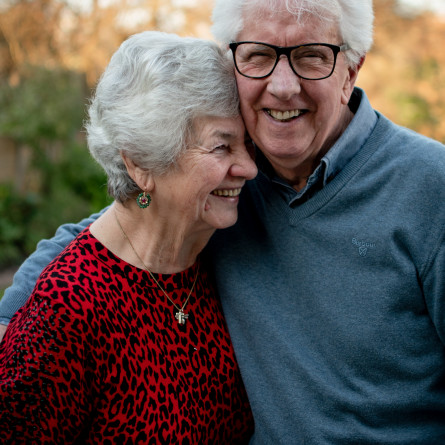 Whether you are recovering from COVID-19 or another respiratory illness, we'll help you get back to your best self. Your therapy team will guide you through a course of therapy to improve lung capacity, airway clearance and cardiovascular health.
Available in-clinic, by telehealth or at home with IRG On-Demand, IRG's lung therapy program propels patients forward to live their lives more fully after illness.

This program's specialized evaluation methods address unique concerns of patients recovering from respiratory illnesses and guides patients through a course of therapy to improve lung capacity and get back to living life. Your therapy team will help you to breathe easier, improve your cardiovascular health and gain a clearer understanding of your lung system to maintain good health for years to come.
How does COVID-19 affect breathing?
People with COVID-19 can present with an influenza-like illness and respiratory tract infection demonstrating cough (68%), fatigue (38%) and shortness of breath (19%). COVID-19 affects the respiratory system and can cause pneumonia or more severe respiratory distress even in healthy adults.
Patients recovering from COVID-19, even with mild cases, will often deal with limitations including:
Generalized weakness and inability to return to prior level of function
Difficulty walking and general mobility skills
Musculoskeletal problems like pain, joint stiffness, weakness related to illness or hospitalization
Difficulty with ongoing pulmonary issues such as airway clearance or full lung capacity, breath support and stamina to perform usual activities
Physical therapy can help you breathe better.
During the IRG Lung Therapy Program, your physical therapist will evaluate your unique experience and health and provide a tailored program to help optimize your recovery.
In a six-week study, researchers found that cardiopulmonary rehab similar to IRG's lung program helped increase quality of life, lung capacity and ability to walk longer distances compared to those who did not do any rehab (citation). Daily stretching, strength and conditioning exercises (even for just a few minutes a day) can greatly improve recovery. This may include simple exercises like sit-to-stand, walking or exercises you may already do like yoga or Tai chi.
The IRG Lung Therapy Program
We'll match you with a Doctor of Physical Therapy (DPT) specially-trained to treat respiratory conditions.
Your DPT will evaluate your health and function in your nearest clinic, at your home or by telehealth appointment.
Your DPT will guide you through a course of therapy best suited to your unique needs as a patient.
Making an appointment is easy. Request an appointment online using the button below, or call us any time at 425-686-7662. We accept most insurance plans.
Medical Providers:
Additional Resources
Online Classes | Our affiliates at Virtual Kare offer affordable classes on how to breathe better, improve posture and live more fully.
COVID-19 Vaccinations | Look up your eligibility and nearest location in Washington.