Washington State is Direct Access
---
Published - Apr 03, 2020
---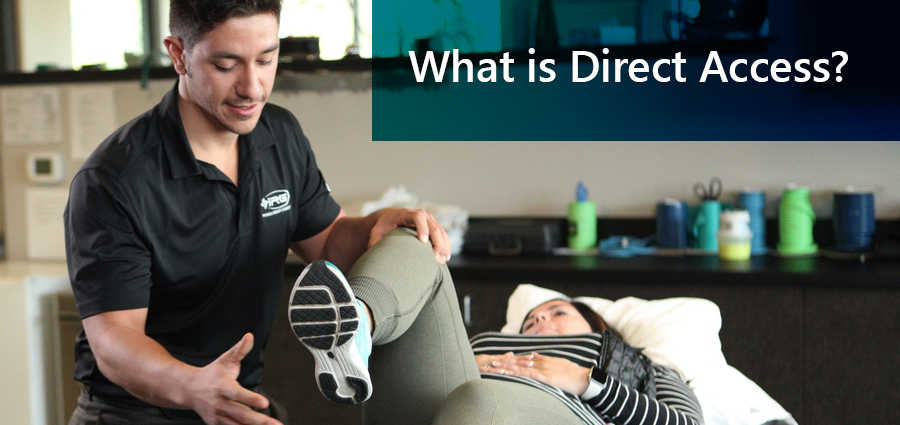 What is Direct Access? In the field of Physical Therapy, it means that patients have the ability to go directly to a physical therapist to receive an evaluation, without being referred by a physician first. If a person feels they have a problem or injury that a physical therapist can help with, they can refer themselves to one if their insurance permits it.
Direct Access is beneficial for many reasons; patients can avoid costs by not having to get unnecessary scans and tests at the doctor's office for something as simple as back pain. Getting straight into a Physical Therapy office will lower your healthcare costs, decrease wait times at the doctors' offices, and get you help and recovered sooner.
Entry-level physical therapists now receive doctorate level degrees, and practicing therapists must meet the strict criteria and take part in continuing education to renew their therapy license every two years. They are trained to recognize "red flags" that may signal the need for more invasive medical intervention. In those cases, referral to your physician or healthcare provider would be made by the physical therapist immediately.
If you are suffering from a musculoskeletal condition that causes pain, or movement limitations, use your judgement to decide which healthcare practitioner to see. Physical therapy is a safe place to start your road to recovery.
To make an appointment at one of our clinics, click the button below.
No matter what your insurance may need, our team will work with your doctor to get the required information. Schedule your first appointment with us with the peace of mind that you're getting the care you need, quickly.
---