Clinic Safety
---
Published - Jul 17, 2020
---
| | | | | | | |
| --- | --- | --- | --- | --- | --- | --- |
| | | | | | | |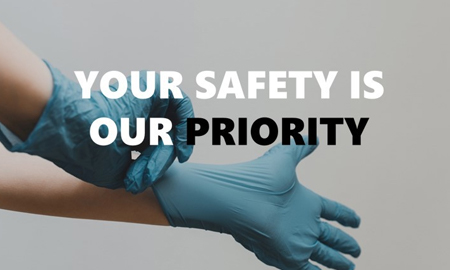 No one can deny that life has changed significantly for us all. We are finding ourselves working from home, grocery shopping differently and never leaving the house without a mask or hand sanitizer.
Here at IRG, along with our family of brands, we have had to take a hard look at how we serve our patients. We have implemented the necessary protocols to ensure that patients are able to receive the same exceptional care as always, while maintaining a safe and healthy environment.
We are committed to your health, which is why we want to share exactly what we are doing in our clinics to ensure everyone's safety.
Here is what we're doing to ensure your safety when entering an IRG or an affiliate clinic: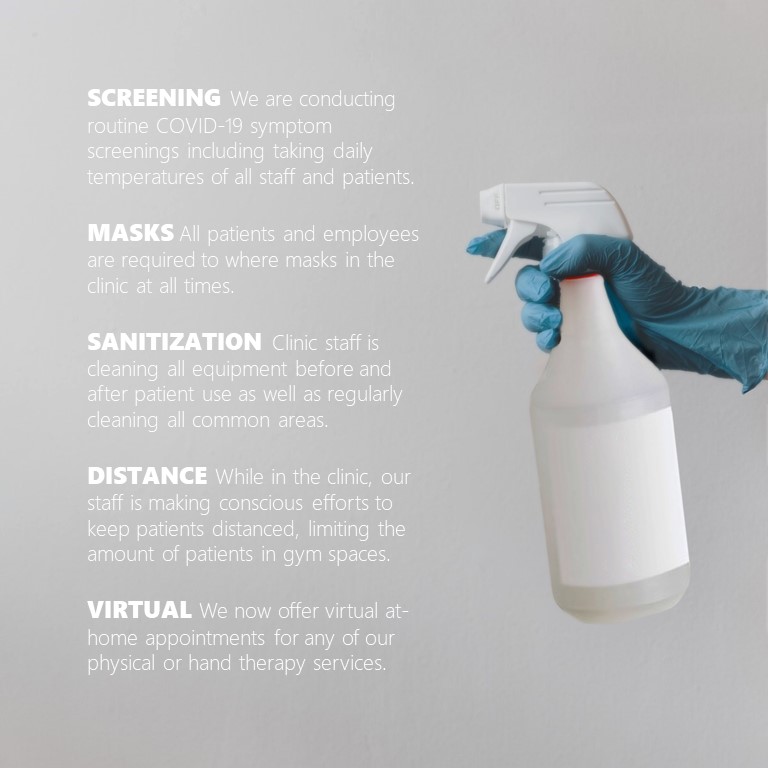 Continue your physical therapy treatment from anywhere.
IRG is committed to providing high-quality service in the clinic setting and through telemedicine and IRG On-Demand.
With IRG Telemedicine, you can stay connected and diligent with your care. Schedule an appointment with a virtual therapist as soon as today. IRG Telemedicine provides increased access to your healthcare. If you are interested in continuing or starting your IRG care virtually, call us at 425.316.8046 ext. 1008 or visit our telemedicine web page for more information.
IRG On-Demand allows you to start or continue care from the comfort of your own home or office. We've partnered with Luna PT to bring you IRG On-Demand. Sign up today for in-home care with an IRG therapist by calling 206.887.9715 or visit Luna's website to schedule an appointment.
---