Navigating the Job Search as a New Physical Therapist
---
Published - Nov 14, 2022
---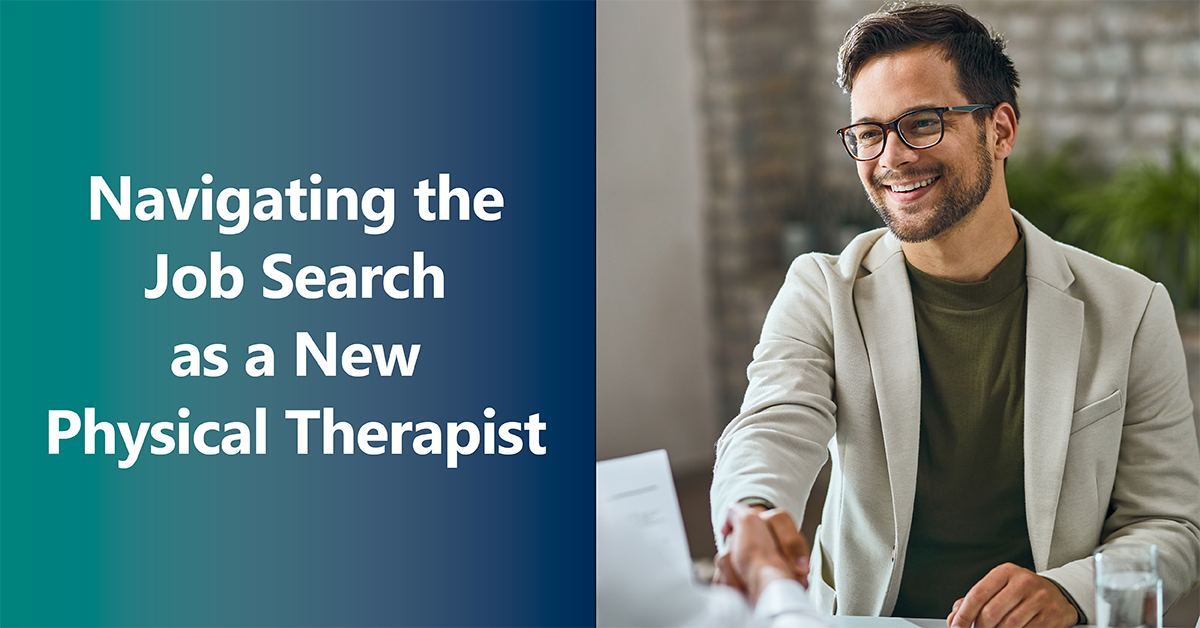 Navigating the Job Search as a New Physical Therapist
Congratulations! You've just completed a grueling Doctor of Physical Therapy program and now get to embark on another challenge: navigating the job market.
IRG Physical & Hand Therapy fellowship-trained physical therapists and industry leaders recently hosted a virtual event discussing the ins and outs of the job search and how to stand out when applying for work after school. IRG President and CEO, Shannon O'Kelley, IRG Physical Therapy Ballard physical therapist, Dr. Marty Roskoff, PT, OMPT, FAAOMPT, and IRG Vice President of Innovation, Dr. Brad Defenbaugh, PT, SCS, TPI-M3, TPI-J2 and TPI-F2, talked about things to consider when looking for that first job.

The discussion includes topics such as:
Types of Physical Therapy Positions (starts at 22:15)
It's important to evaluate your professional goals and how they align with various career settings. For example, travel physical therapy will provide a different experience than a corporate-owned company.
Continuing Education and Mentorship (starts at 26:03)
Advanced training will continue to increase your knowledge as a clinician, but comes with a time commitment and cost. There are different professional advancement paths and knowing your career objectives can help inform any decisions you make regarding board certified specialties or other certifications. Understanding whether a prospective employer supports mentorship opportunities should also be considered during the interview process.
Technological Advances within Physical Therapy (starts at 44:46)
The changing landscape of technology has changed not only your day-to-day within the clinic, but how patients access care. Learning about services such as on-demand and telemedicine offerings can help you choose the career that fits your needs. New ways to measure success and help manage patient care will also be discussed.
The Interview Process (starts at 1:00:46)
Do your research and come prepared with questions! You'll want to evaluate your expectations and how they would compare to the company's operations by asking about work-life balance, measuring success, mentorship, care schedule, etc.
You can learn more these topics and more in the full presentation here:
IRG Physical & Hand Therapy is the Pacific Northwest's premier therapy group. We are independently owned and are operating more than 35 neighborhood clinics. We focus on people, not profits, and use the three pillars of manual therapy, lifestyle medicine, and movement to get the best results for our patients. Our introductory compensation package for new graduates is valued at over $100k and we offer profit-sharing and the ability to be compensated like a Doctor of Physical Therapy.
Learn more about our available opportunities here: irgpt.com/careers
---