Beyond Therapy Services
---
Published - Sep 18, 2020
---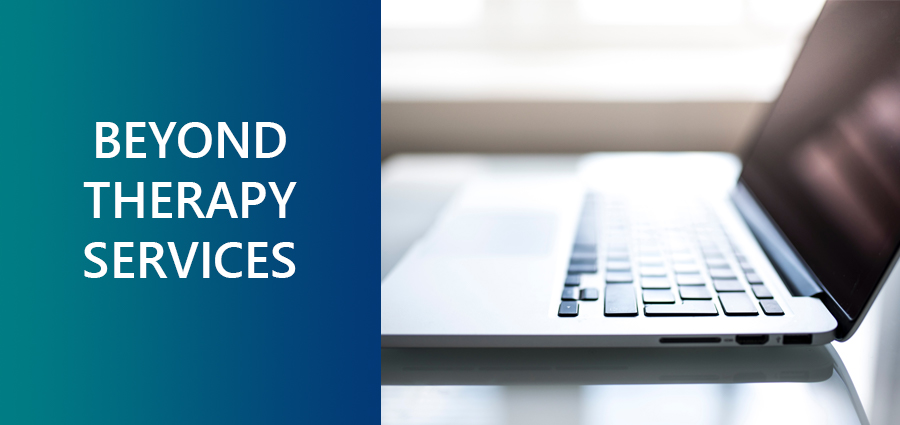 IRG is stepping up to serve Washingtonians high-quality physical and hand therapy services, in a way that is safe and convenient for everyone.
IRG's Beyond Therapy Services (BTS) is here to help patients be their best selves when and where they need therapy the most. With telehealth, IRG On-Demand and virtual classes, the BTS brand is all about convenience for the patient. We're working with local organizations to deliver high-quality care to patients, with our same signature fun, thorough and expert PT and OT you've come to expect from IRG.
IRG Telehealth
Let your favorite IRG therapist walk you through exercises and assessments just like at an in-person session, but with the convenience of never having to leave your home or office. This service is available anywhere in Washington, with any IRG therapist, so you can complete your physical or hand therapy at home, or even while traveling. Call your local IRG clinic, or request an appointment here to get started with telehealth.
IRG On-Demand
IRG has partnered with Luna, a local on-demand PT company, to deliver care to patients directly where they need it - at home, the gym or even an office space. Let us come to you - we'll bring the cleaning supplies, and all the equipment you will need for your physical therapy session. You can read more about IRG On-Demand on our main website, here.
Prevention & wellness classes with Virtual Kare
We have teamed up with Virtual Kare, a Redmond-based company, to provide affordable care to patients after insurance benefits run out, or when extra care is necessary. Their specialty prevention and wellness classes are developed and taught by licensed, experienced occupational, speech and physical therapists, to help you get back to your best self. Virtual Kare can help with disease-specific classes such, as Living Well with Parkinson Disease, or help you with general mobility and ergonomics. You can visit the Virtual Kare website to learn more, and sign up for your FREE introductory session.
Specialty programs
The Beyond Therapy Services team is here to meet the needs of your community with our specialty programs. Our newest offering is our Lung Program. This therapy course is for patients who have respiratory trouble, or are recovering from a respiratory condition, such as COVID-19. Our therapists will work with you to get your pulmonary health back on track, and help you breathe better.
The IRG Lung Program is available by telehealth and at the following clinics:
We're excited to continue serving Washington with IRG Beyond Therapy Services. Let us take care of you and your family anytime, anywhere you need it.
Reach out to our team today at BeyondTherapy@irgpt.com.
---