Healthcare Superheroes
---
Published - Apr 27, 2021
---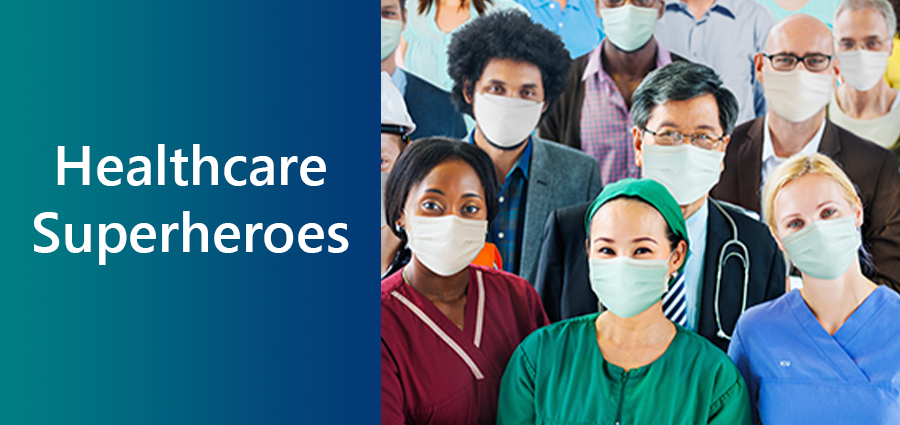 As we prepare to celebrate National Superhero Day on April 28, I really want to take an opportunity and recognize all the wonderful healthcare workers that have worked and continue to work and dedicate themselves during this fight of this tragic pandemic. I'm absolutely amazed and so impressed with the compassion, courage and dedication that healthcare workers have exhibited during these challenging times.
This pandemic has created a lot of anxiety and stress, particularly to frontline healthcare workers and other healthcare workers, on a daily basis. To put yourself and your family in harm's way to potential exposure to a novel virus of which we are still learning about is very admirable.
As healthcare workers, we all have an innate drive to help our fellow mankind – it is this drive that I'm sure sustained many of you. I'm sure there were there were many times where you must have wondered or questioned your motives, but I will say our communities thank you all for your spirit of compassion and selflessness in your fight against this pandemic.
I looked back in awe and with much respect for what you've all done and a heartfelt thank you is just a little sign of appreciation we can show. I know that through adversity comes growth, strength, and significant learning. I do know observing all of you in your daily lives and your commitment to your practice has only solidified the value that our healthcare workers bring to society.
Oftentimes, it's the soft skills – empathy, listening, coaching, and relationship building – that is so important. Now more than ever, this has been proven to be, and always will be, one of the pillars in our healthcare delivery system. It is with much gratitude, significant respect and a heartfelt thank you that I want to recognize the true superheroes in our community: our healthcare heroes.
- IRG CEO, Shannon O'Kelley, on National Superhero Day
---