Industrial rehabilitation: work hardening versus work conditioning
---
Published - Apr 18, 2022
---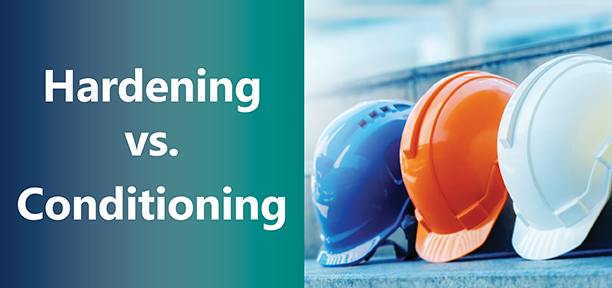 Industrial rehabilitation: work hardening versus work conditioning
Content provided by Starr Cornyn, OTR/L, MOT, FCE Cert., WH/WC Cert., occupational therapist at IRG Pacific Hand Therapy – Everett
Work hardening and work conditioning involve work-related, intensive, goal-oriented treatment programs that are specifically designed to restore an individual's systemic neuromusculoskeletal and cardiopulmonary functions. Although work conditioning and work hardening overlap in some ways, key differences between the two are outlined below:
Work conditioning
The objective of a work conditioning program is to return an injured employee to work by restoring their physical capacity and functioning, as well as to improve the individual's physical capacity for their work. Work conditioning programming encompasses education regarding proper body mechanics and ergonomics, and the development of strategies to prevent reinjury.
Circumstances in which individuals should seek out work conditioning services include the following:
Out of work due to injury or illness
Inability to meet physical capacity needs of a desired role (e.g., work with increased physical demands, moving from sedentary to active work)
Deconditioned from physical demands of work
Regaining confidence in ability to perform job demands
Recently discharged from physical or occupational therapy
Example: A barista has been out of work for several months due to illness. Upon recovering from the illness, the barista may find it difficult to return to the previous demands of their work environment — including long periods of standing, walking, and performing repetitive actions with their hands. This individual would benefit from a work conditioning program with a focus on cardiovascular fitness and strengthening exercises to help them to comfortably return to their routine job responsibilities.
Work hardening
As opposed to work conditioning, the Washington State Department of Labor & Industries recognizes work hardening as a specialized multidisciplinary treatment program.
Work hardening programming includes both real and simulated tasks that an employee carries out in their workplace and whole-body conditioning exercises, as well as educational components. The targeted end result of a work hardening program is to return a worker back to their job, full-duty, by restoring their physical, behavioral and vocational abilities.
Circumstances in which individuals should seek out work hardening services include the following:
Identified return-to-work goal
Work duties or demands exceed current performance level
Unable to maintain endurance at work for four to eight hours per day
Returning to the work force (e.g., from injury, transfer, retraining)
Following the completion of a work conditioning program
Example: An industrial worker suffered an on-site injury affecting their back. After rehabilitating from the injury, the worker finds it difficult to lift the necessary amount of weight required to return to their position. This worker would benefit from a work hardening program that includes simulated workplace activities with the specific goal of being able to lift an identified amount of weight to be able to return to work.
Learn more about the Washington State Department of Labor & Industries' criteria for admission to a work hardening program here.
Click here to learn more about work conditioning, work hardening and other workplace services offered by IRG. Our providers collaborate with both workers and organizations to develop customized programming to return employees back to work, optimize workplace performance, and prevent on-the-job injuries.
---
Starr Cornyn, OTR/L, MOT, FCE Cert., WH/WC Cert., is an occupational therapist at IRG Pacific Hand Therapy – Everett with specialized training in ergonomic training and analysis, functional capacity evaluations, work conditioning, and work hardening. To learn more about the services provided at IRG Pacific Hand Therapy – Everett, please contact 425.374.2846; or click here to schedule an appointment with Starr.
Click here to request an appointment with an IRG provider — Washington is a direct access state that allows patients to self-refer to physical therapy. Call 425.316.8046 to find the clinic nearest you and start the journey back to your best self.
Learn more about our service offerings here, including physical therapy, hand therapy, massage therapy, performance enhancement, athletic training and more.
---