Top five reasons to choose telehealth physical therapy, provided by IRG
---
Published - Oct 20, 2020
---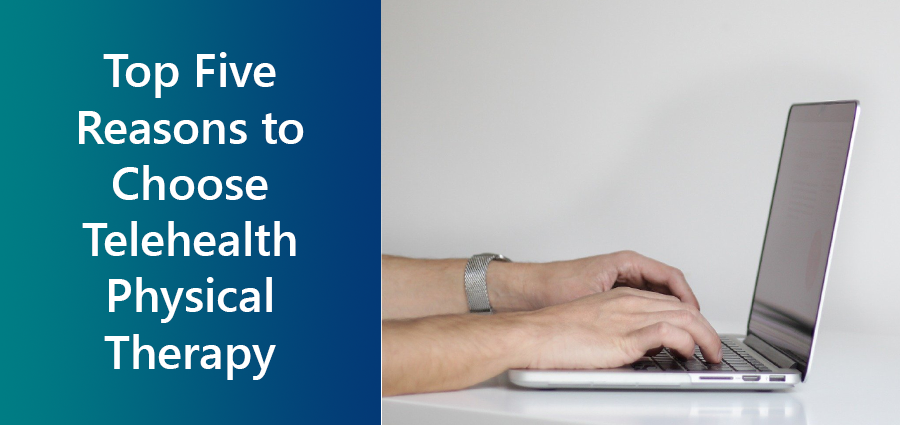 Telehealth is on the rise in the United States – it is more important than ever to receive convenient, safe care. This service allows patients to maintain health, prevent illness and injury, and heal from the comfort of their own homes. Why should you choose telehealth physical therapy, provided by IRG? Here are our top five reasons:
1. It is easy, fast and secure.
The platform we use for telehealth is safe, easy to use (no login required, so no need to remember any passwords), HIPAA-compliant, and runs in a web browser, connecting you instantly to your therapist.
2. It is cost-effective.
The majority of insurance companies will cover telehealth sessions at the same benefit level as regular outpatient services, so patients can customize their care between in-person and telehealth options. Paying out of pocket? Save up to $50 per session, compared to in-person visits.
3. Telehealth is available everywhere!
This service is available anywhere in the state of Washington. If you are traveling to visit family, or on business within the state, you can see your therapist via telehealth, and never skip a session.
4. Continue seeing your favorite IRG provider.
IRG's telehealth physical and hand therapy services are available with any of your favorite therapists at your local IRG clinic.
5. Stay safe.
Whether you are feeling under the weather or are immunocompromised, you can feel safe knowing that you can still receive quality care from the comfort of your own home.
---