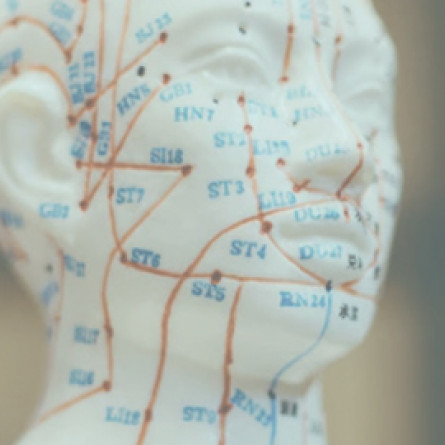 What is it? And how does it work?
Acupuncture can be used to alleviate pain and improve function and energy. This ancient technique uses needles or sound to target specific points on the body where "qi" (energy) collects and flows in pathways, or meridians, connecting the surface to internal organs through a body-wide network. Today, this is viewed as the interstitium and fascia, the sheets of connective tissue which unite your nervous, skeletal, and muscular systems. Whether you need stress relief, a seasonal tune-up, or rehabilitative focus, an acupuncture treatment will help you be your best self.
Gentle Orthopedic-Focused Acupuncture at IRG
IRG offers gentle and effective acupuncture and traditional techniques to complement your rehabilitation. With over 15 years of experience, our occupational therapist and acupuncturist Liz Durkin incorporates structural and myofascial principles with East Asian Medicine. She also offers synergistic techniques like cupping, guasha, and moxibustion.
Acupuncture can help improve:
Sleep
Chronic pain
Headaches
Joint and back pain
Digestion
Anxiety
...and more!