---
Helping children of all ages and abilities to communicate.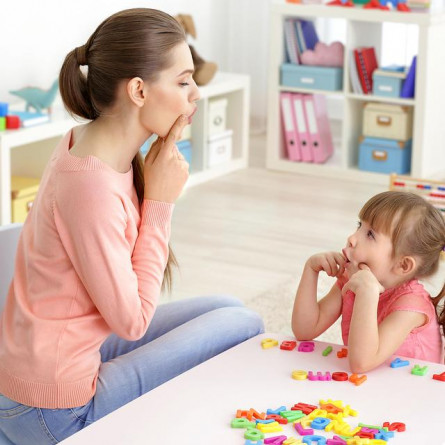 Therapists at IRG Cascade Children's Therapy – Mill Creek use a variety of formal and informal tools and strategies to assess a child's communication development and speech and language abilities.
Areas evaluated may include:
Receptive language
Involving a child's understanding and comprehension of language
Expressive language
Involving a child's communication and conveying of meaning to others
Articulation
Phonology
Knowledge and implementation of the "rules" governing the use of speech sounds
Breathing in relation to the production of speech sounds
Vocal production
Phonological awareness and literacy disorders
Phonological awareness is comprised of various foundational skills needed to read, such as recognizing phonological (sound) patterns, including rhyming, blending and segmenting sounds and syllables, and identifying initial sounds
Literacy disorders include difficulty with reading comprehension and decoding
Social language
Interpreting and conveying meaning through verbal and nonverbal interactions with others
Using language skills to infer, predict, interpret figurative language, and problem solve
Oral motor and feeding abilities
Fluency
Identifying the presence of stuttering
Providing fluency enhancing strategies and family and child education about stuttering as well as support for the emotional impact of stuttering
Play skills
Problem-solving and executive functioning skills
Using language to solve problems
Integrating memorization, organization, planning and monitoring to execute tasks
Preverbal communication
Includes displays of communication not involving words (e.g., gestures, facial expressions, eye gaze)



Are you a speech therapist?
Join our team! We are looking for a full-time pediatric CCC-SLP.



Therapy for communication disorders and/or delays
Our therapists work with children in a fun, comfortable and evidence-based setting. Speech-language therapy sessions focus on a child's specific needs and developmental level and may include floor play and/or table-top activities. Small group therapy may also be offered to facilitate social-communication skill growth. Therapists use a variety of strategies in treatment, which may include: